About the Episode
April Dunford is a world-renowned expert in product positioning who wrote the bestselling "Obviously Awesome" to help us all nail our product positioning. She then realised that companies were having trouble translating this positioning into a sales pitch that worked in the field, so she's back now with "Sales Pitch", a step-by-step process to craft a winning pitch. We spoke about the story behind the book and some of the themes within it.
Episode highlights:
1. All companies have a sales pitch, but most people don't seem to know where it came from
There hasn't been a standard sales pitch approach since forever and, most of the time, it seems that companies just hand the same document down from sales rep to sales rep without ever really considering what it says, or even who owns it. But, there's a method to create one that wins.
2. The sales pitch should be grounded in your positioning
It's really important to move beyond just a big list of features with some marketing slides at the front and back, and have a sales deck that tells a story about your differentiated value, your view on the market, and why you are uniquely positioned to solve the problems that market has.
3. Your product demo should be done upfront, but not all features are equal so you don't need to demo them all
You need to organise your product demos around your differentiated value and take prospects on a journey rather than clicking through every single button and tab in the product. You need to show them why the features you have matter, not just that you have them.
4. You need to call out your competitors because your customers are already thinking about them
It's natural to want to talk about yourself, and not mention your competitors at all. But, if you don't position yourself against your competitors then you allow your competitors to position themselves against you. Prospects want help navigating alternatives, and that means not just concentrating on yourself.
5. There are always potential objections to your sales pitch, so get in front of these objections
Again, it's natural to try to avoid calling out perceived weaknesses in your product, but good salespeople already handle these in the field. It's worth getting ahead of these objections so you can answer them upfront because prospects aren't always going to mention them explicitly.
Buy "Sales Pitch"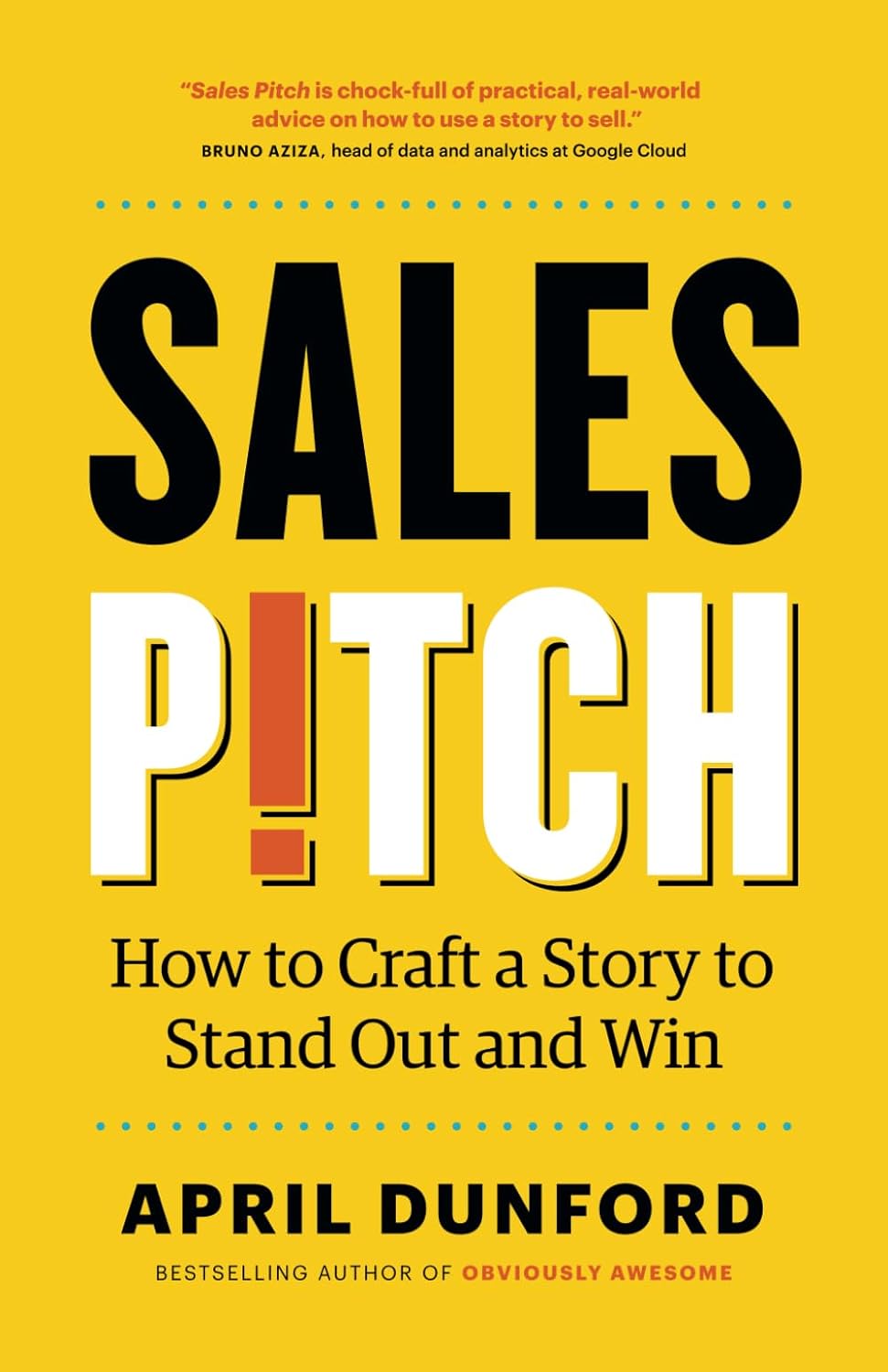 "World-renowned product positioning and marketing expert April Dunford knows that standing out in a crowded market is the key to getting sales. In Sales Pitch, she shows entrepreneurs, salespeople, marketers, and business leaders how they can achieve success by building a narrative that clearly communicates how your product is different and better than anything else on the market. Using a simple step-by-step method and compelling case stories, the author of Obviously Awesome guides you through a solid sales pitch structure that helps customers make confident buying decisions, while positioning you to clearly win in the market."
Check it out on Amazon.
Buy "Obviously Awesome"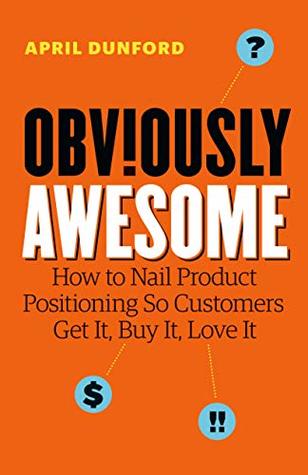 "You know your product is awesome — but does anybody else? Forget everything you thought you knew about positioning. Successfully connecting your product with consumers isn't a matter of following trends, comparing yourself to the competition or trying to attract the widest customer base. So what is it? April Dunford, positioning guru and tech exec, will enlighten you."
Check it out on Amazon.
Contact April
You can catch up with April on LinkedIn. You can also check her podcast, Positioning with April Dunford or her newsletter, also called Positioning with April Dunford.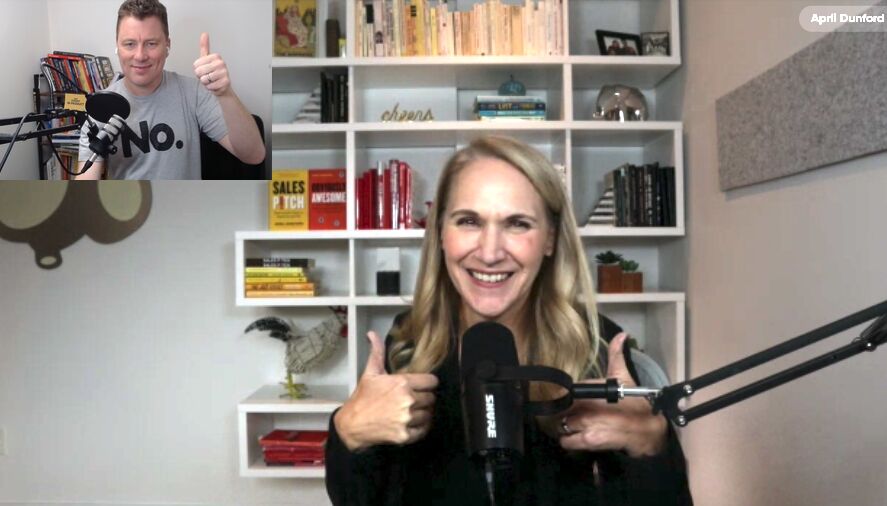 ---