<< Return to main page

Here's a list of old episodes in date order! There have been some great conversations so feel free to binge them all!
<< Back to main page

Episode 60 - Maintaining Radical Focus and Staying on Strategy with OKRs (with
Christina Wodtke

,

Author "Radical Focus" & "The Team That Managed Itself"

)

Authors

Influencers

OKRs

Product Leadership

Product Strategy

Recommended

Women in Product



Episode 60: Maintaining Radical Focus and Staying on Strategy with OKRs
Christina Wodtke, Author "Radical Focus" & "The Team That Managed Itself"
1 Jun 2021
1 Jun 2021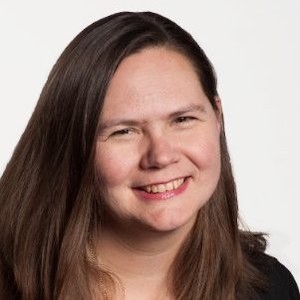 About the Episode
An interview with Christina Wodtke. Christina is the award-winning author of a variety of seminal books, including "The Team That Managed Itself" and "Radical Focus". Christina is passionate about creating empowered, high-performing organisations and helping them to focus on their most important strategic goals using OKRs (Objectives & Key Results).
We talk about a lot, including:
How "Radical Focus" came about in the first place, and why now is the time for the Second Edition
How her book differs from "Measure What Matters", whether John Doerr is riding on her coat tails and whether they talk at parties
How she set out to write a practical OKR playbook rather than a theoretical document, and why she felt the need to put tons and tons of examples in the second edition
The circumstances that led her to realise that OKRs were the way forward and why she became so passionate about teaching them
Why you shouldn't use OKRs to manage everything but use them as a strategic tool to focus on what's most important, and deciding what not to do
Why companies shouldn't just jump straight to OKRs without having some of the prerequisites and a culture to support them
The importance of empowered teams, letting go of micromanagement and thinking that your job is to tell people what to do
Why setting a good OKR review cadence is often more important than agonising over setting perfect OKRs
How the concept of a fixed mindset applies not to just people but companies too, and how companies have to be comfortable with failure
Where you shouldn't use OKRs, the types of team or companies where it just doesn't make sense, and why OKRs aren't just rebadged task lists
And much more!
Buy Radical Focus (2nd Edition)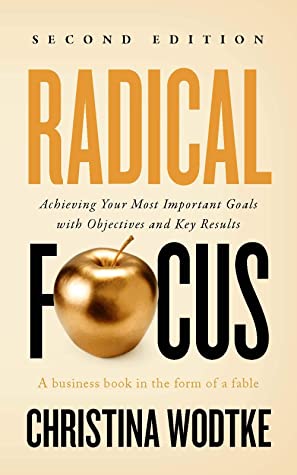 "The award-winning author of The Team That Managed Itself and Pencil Me In returns with a new and expanded edition of her landmark book on OKRs. Struggling to adopt Objectives and Key Results? Radical Focus teaches you everything you need."
Visit the book website or check it out on Amazon or Goodreads.
Contact Christina
If you want to catch up with Christina, you can reach her on Twitter or her website wodtke.com.
Copyright © 2020-2023 One Knight in Product