<< Return to main page

Here's a list of old episodes in date order! There have been some great conversations so feel free to binge them all!
<< Back to main page

Episode 37 - From Management Consultant to Product Manager (with
Deepti Tadala

,

Technical Product Manager @ Synacor

)

Diversity & Inclusion

Getting into Product

Product School

Technical Product Management

Women in Product



Episode 37: From Management Consultant to Product Manager
Deepti Tadala, Technical Product Manager @ Synacor
21 Feb 2021
21 Feb 2021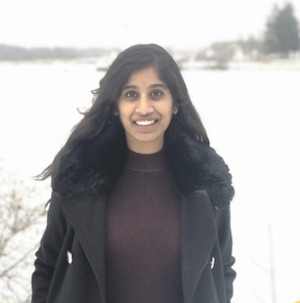 About the Episode
Deepti is a Technical Product Manager with Synacor, a technology firm based in upstate New York, and a former management consultant with Deloitte. She's also a Founding 200 Member at Product School, former Content Lead for Products by Women, and a member of Toastmasters International.
We talk about a lot, including:
The difference between Technical Product Managers and non-Technical Product Managers
The importance, even as a TPM, of having close contact with customers and considering the market
How working as a Management Consultant for Deloitte prepared her for Product Management, and how it didn't
The troubles of getting that first Product Management job when racing against the immigration clock
Learning to be a Product Manager and the importance of walking the walk
Her passion for education and using her story to inspire others and pay it forward
The importance of learning public speaking skills even if you don't want to speak publicly
The importance of having a platform for women to share experiences and support each other
Her power morning schedule and what it helps her to achieve
Contact Deepti
You can reach out to Deepti on LinkedIn.
Copyright © 2020-2023 One Knight in Product