<< Return to main page

Here's a list of old episodes in date order! There have been some great conversations so feel free to binge them all!
<< Back to main page

Episode 91 - Building the Future of Automated Crypto Trading with the DDDT Process (with
Gabriele Musella

,

CEO @ Coinrule

)

Bitcoin

Blockchain

Design Thinking

Product Design

Startups

UX



Episode 91: Building the Future of Automated Crypto Trading with the DDDT Process
Gabriele Musella, CEO @ Coinrule
16 Nov 2021
16 Nov 2021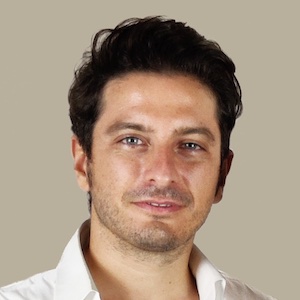 About the Episode
An interview with Gabriele Musella. Gabriele is the CEO of Coinrule, a YCombinator backed startup that aims to democratise crypto trading and enable people to set up their own automations to manage their investments for them. He's also created the DDDT framework to drive product decision-making and bring design thinking to the crypto space.
We speak about a lot, including:
The idea behind Coinrule, the rise of automated crypto trading and whether automated trading is as high pressure as it looks in the movies
Why being unregulated was a great way to build a trading startup and what the future might look like for crypto regulation
Whether Coinrule is actually using blockchain technology itself, and whether this would have any benefit for them as a company
How much of a crypto-fundamentalist he is, how he sees the space developing, and how blockchain energy usage chimes with his eco awareness
His experience with YCombinator, what he got out of the process apart from money, and how he learned to "prioritise like hell"
How Coinrule build products, the DDDT process he created and how it allows the company to Discover, Define, Design and Test products
How they talk to at least 100 users a month and built a culture of user research, and what it's like doing user research with such a passionate community
His mentorship work with Google Launchpad and how he's aiming to help early stage startups understand how to do UX better
And much more!
Contact Gabriele
You can contact Gabriele on Twitter or coinrule.com.
Copyright © 2020-2023 One Knight in Product