<< Return to main page

Here's a list of old episodes in date order! There have been some great conversations so feel free to binge them all!
<< Back to main page

Episode 33 - Data-driven Product Delivery & Story Points on Everything (with
James Rooney

)

Product Delivery

Product Ops

Product Principles

Episode 33 - Data-driven Product Delivery & Story Points on Everything (with James Rooney)

10 Feb 2021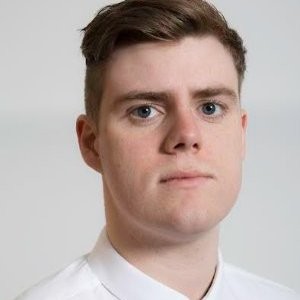 An interview with James Rooney. James is a Delivery Manager at Discovery Inc. James speaks about the way he approaches his work and how uses data to inform his delivery decisions. James believes you can use story points for everything and that they're going to save the world. He even takes his story point addiction to developing his budding music career!
Listen here!
Content Warning - May Contain Adult Language or Themes
Or on your favourite podcast app:
Please note that Apple Podcasts can take more time to update than most - subscribing seems to make it quicker (honestly!)
Closed captioning is available via YouTube
About the Episode
James is a Delivery Manager for Discovery Inc., a VOD entertainment platform. James is a passionate advocate for using story points for just about everything, and using data to inform delivery decisions. We speak about a few topics, including:
How to bring delivery together across multiple technical streams for a big media company
The interplay between Delivery and Product and the importance of a good Product Manager
How to get Product, Delivery & Engineering to work harmoniously
How story points can save the world and how to use them properly
Whether Scrum is any good and some of the ways to make it work for your business
The tricky balance between Product Delivery and fixing tech debt
How to use the data you already have to help inform future delivery decisions
How to use data to sell your message to the leadership team
How running a band and running Product Delivery are pretty similar
And much more!
Contact James
You can reach out to James on LinkedIn.
Copyright © 2021 One Knight in Product