<< Return to main page

Here's a list of old episodes in date order! There have been some great conversations so feel free to binge them all!
<< Back to main page

Episode 83 - Servitising Product Management & Setting Up Product Teams For Success (with
Jas Shah

,

Product Consultant

)

Digital Transformation

Product Discovery

Product Principles

Product Strategy



Episode 83: Servitising Product Management & Setting Up Product Teams For Success
Jas Shah, Product Consultant
2 Oct 2021
2 Oct 2021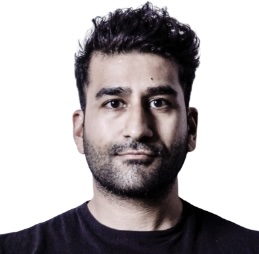 About the Episode
An interview with Jas Shah. Jas is a product consultant who works with fintech firms to help them out where their product teams are maybe lacking, or don't have the time to do the job. Jas predictably believes in outsourcing product management tasks to consultants, but not all of them, and only if it helps bring the team along and develop their skills.
We speak about a lot, including:
What problems he solves with his consultancy, the types of companies he consults for, and why he prefers startups to big banks
Whether fintech is all disruption and sea change or whether there's value in making incremental change
The difficulty of selling disruptive change to the mass market, why you have to take it in stages and meet people where they are not where you want them to be
The time he felt compelled to leave a product management job because of lack of support for his product, and how long he stuck it out
The concept of servitising product management, what that means in practice and what types of task can be servitised
The importance of taking the teams along for the journey so they can be self-sufficient after you leave
The product management cliché he dislikes the most, and advice for people trying to take their first steps into product management
And much more!
Contact Jas
You can find Jas on Twitter or LinkedIn. You can also check out his consultancy Bitsul.
Copyright © 2020-2023 One Knight in Product