About the Episode
Jeff Gothelf is a product coach, author, speaker and trainer who is currently trying to get companies to work with outcomes, not outputs. He's written two classic books: Sense & Respond, and Lean UX, as well as a variety of other books covering various aspects of product management and design thinking.
A message from this episode's sponsor - My Mentor Path
This episode is sponsored by My Mentor Path. I'm a passionate advocate for mentoring, and believe it to be one of the highest-leverage activities you can undertake to get ahead in your career. I try to do my part, but am but one man, so I helped set up this FREE mentoring community to try to help out at scale. Sign up now as a mentor, a mentee, or both!
Episode highlights:
Lean, Agile & Design Thinking can get along
These came from different places, but the philosophies that underlie all of these ideas are the same: understanding our customers, working in shorter cycles, making decisions based on evidence, and continuously improving.
Managing for outcomes is the hinge that everything else pivots from
There are many principles of good product management, but moving away from output enables focus on the change in behaviour you want to see & have the humility to accept you don't have all the answers upfront
OKRs are the gateway drug to agility and good product management
OKRs are easy to explain, but difficult to implement. Used right, they can empower teams to make measurable impact towards an aspirational goal, without micromanagement or deciding on a fixed plan upfront.
OKRs are for teams, not individuals
OKRs enable teams to focus on impact, changing customer behaviour in a way that matters to their business & knowing whether they've succeeded. Cramming individual task lists into the OKR format doesn't achieve anything.
Change is scary & might not work the first time
Some people start with OKRs by mistake or give it a quarter & then give up. Using OKRs well takes work. If it's not working, make sure you have open & honest retros to understand whether it's fixable & whether you can try again.
Buy "Lean UX"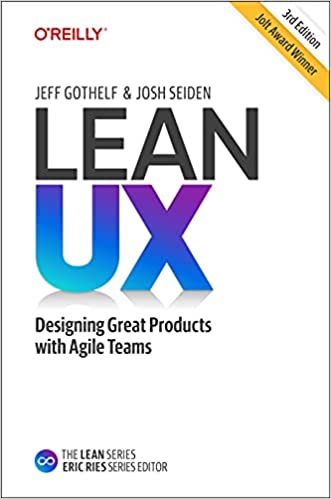 "Lean UX is synonymous with modern product design and development. By combining human-centric design, agile ways of working, and a strong business sense, designers, product managers, developers, and scrum masters around the world are making Lean UX the leading approach for digital product teams today In the third edition of this award-winning book, authors Jeff Gothelf and Josh Seiden help you focus on the product experience rather than deliverables."
Check it out on Amazon.
Buy "Lean vs. Agile vs. Design Thinking"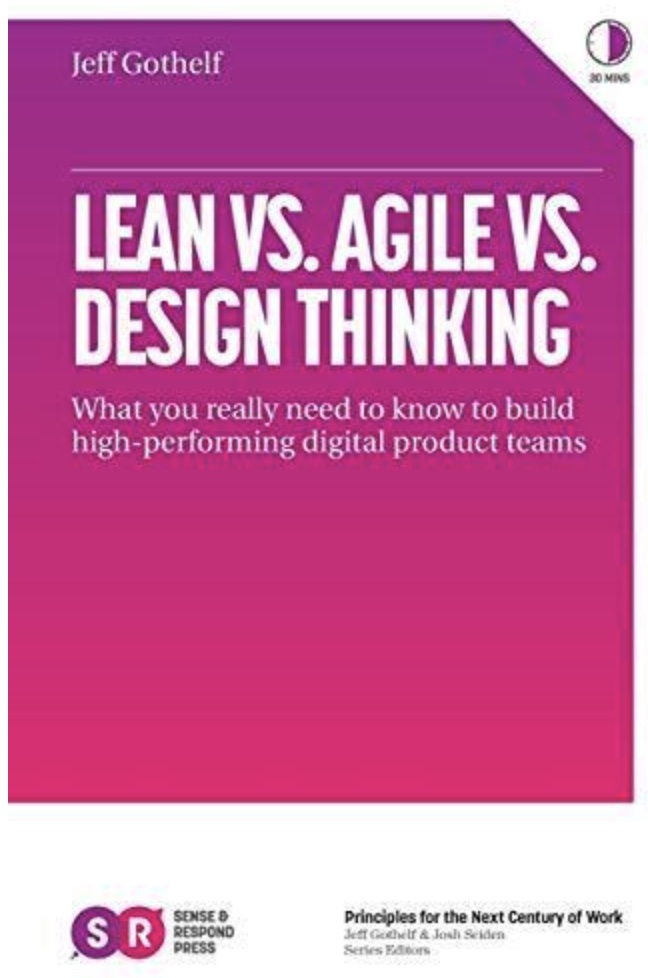 "As companies evolve to adopt, integrate, and leverage software as the defining element of their success in the 21st century, a rash of processes and methodologies are vying for their product teams' attention. In the worst of cases, each discipline on these teams -- product management, design, and software engineering -- learns a different model. This short, tactical book reconciles the perceived differences in Lean Startup, Design Thinking, and Agile software development by focusing not on rituals and practices but on the values that underpin all three methods."
Check it out on Amazon.
Check out Jeff's courses
Jeff is running some self-paced courses on OKRs, including in Spanish! Check them out here.
Contact Jeff
You can catch up with Jeff at his website. You can also connect with him on LinkedIn.