<< Return to main page

Here's a list of old episodes in date order! There have been some great conversations so feel free to binge them all!
<< Back to main page

Episode 67 - Data-Driven Product Development & Ethics in AI (with
Korbinian Spann

,

Founder @ Insaas

)

AI

AI Product Management

Entrepreneurship

Startups



Episode 67: Data-Driven Product Development & Ethics in AI
Korbinian Spann, Founder @ Insaas
30 Jun 2021
30 Jun 2021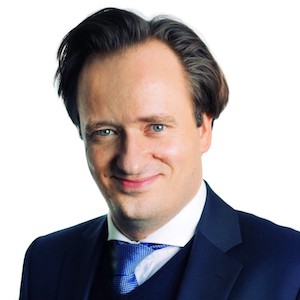 About the Episode
An interview with Korbinian Spann. Korbinian started out doing a PhD in Semitic Languages before working in retail and realising he had no way to collate customer feedback. This led him to start building his own solution not once but three times, eventually leading to his own startup and taking data-driven product development to the world.
We talk about a lot, including:
How he started out as an intrapreneur with a problem, how he solved it, and how it sparked an idea for his own startup
How had to rebuild the same product 3 times, and the importance of forgetting everything and starting from scratch where needed
How he's always had a problem solving mind and product management perspective even though he's not a product manager
His passion for data-driven product development and how he's attempting to shift the paradigm
Some of the challenges in landing data-science backed products with traditional companies that seek certainty
Why customer centricity has to be data driven, and why we shouldn't just rely on gut feel to make decisions
Whether AI / ML is just good for pitch decks and whether riding the hype is a good thing or not
The importance of using the right tech, not just the latest greatest thing, and steering clear of buzzwords
How data annotation is the dirty secret of AI backed startups, and how much human effort there really is
The importance of ethics and data privacy in AI and how his company are trying to stay on the right side of history
And much more!
Contact Korbinian
If you want to catch up with Korbinian, you can reach him on LinkedIn or check out his company Insaas.ai
Copyright © 2020-2023 One Knight in Product