About the Episode
Luke Hohmann is a startup founder, consultant, SAFe framework contributor and co-author of upcoming book "Software Value Streams". Luke wants to help agile teams connect their own value delivery with profit, the value that the leadership team really cares about, and set up whole organisations for success. We chatted about some themes from the book, with a gentle detour into Scaled Agile territory for good measure.
A message from this episode's sponsor - Skiplevel
This episode is sponsored by Skiplevel. Do you struggle with communicating with dev teams and understanding technical terminology and concepts? On episode 98, I hosted Irene Yu, founder of Skiplevel, an on-demand training program that helps professionals and teams become more technical in just 5 weeks... All without learning to code. Learn the knowledge and skills you need to better communicate with devs and become more confident in your day-to-day role with the Skiplevel program. You can use referral code OKIP to support this podcast!
Episode highlights:
1. A software profit stream is the necessary evolution of a value stream
Agile folk talk about value all the time but how does that map to company priorities? There are structures & systems we need to use to turn "value" into profit & meet the company's financial goals.
2. Most books about pricing & licensing are old school and written for boomers - few of them cover software
Pricing is not a number, it's a system, and it's a team sport. Your software solution's pricing & packaging should evolve over the product lifecycle.
3. Value is a set of relationships between nodes that impact each other
Value doesn't occur in isolation; consider the system. if you're building a solution to improve thing A in a positive way, but it negatively impacts thing B then the solution is intrinsically less valuable
4. Customers don't care about your profits...
... but they do care about your ability to sustainably serve them a solution they need. But, beware! It's possible to build too much quality and provide more than your customers are prepared to pay for.
5. Product management is an infinite game
We play games for leisure until they're boring. At work, we serve our customers until it's boring to the business. If we play the game well we don't win the game, we simply win the right to play again.
Coming soon! Buy "Software Profit Streams"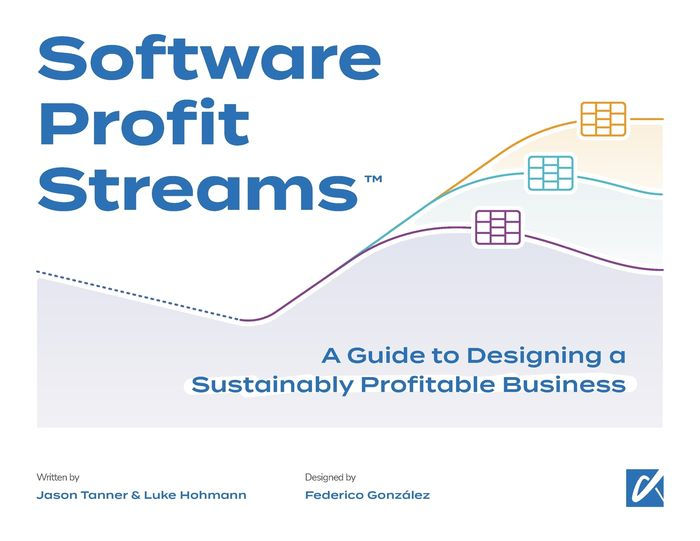 "Profit is your key to survival. Without profit, you cannot maintain or grow your business. Without profit, you cannot serve your customers or provide benefits to your employees. Without profit, investors have no reason to invest. Without profit, the goals of the business are unattainable. In Software Profit Streams, serial entrepreneurs Jason Tanner and Luke Hohmann unveil the essential tools and processes for creating profitable software-enabled solutions that have longterm impact."
Book link coming soon!
Check out Luke's article on startup SAFe
Not convinced by SAFe in startups? Luke wants you to think again. Check the article out here.
Contact Luke
You can catch up with Luke on his website. You can also connect with him on LinkedIn.