About the Episode
An interview with Melissa Perri. Melissa is a product leader, educator, board member, consultant, coach and also the author of one of the best books on product management, "Escaping the Build Trap". These days she's an evangelist for the role of product operations and setting up CPOs for success in the executive suite.
We talk about a lot, including:
Revisiting Escaping the Build Trap, what the build trap is, why people find themselves there and why they struggle to get out
How her thinking has evolved since the book, and why she believes that product operations is a critical lever for scaling organisations
What product operations is, how it enables you to scale, and the three pillars of product ops transformation that companies tend to go through
Whether it's fair to label product operations as the revenge of process people or whether that's a total misrepresentation
Why we should always be looking to optimise how we're working, not just sticking to what has worked in the past because it worked in the past
The need for strong CPOs so that product teams have a seat at the top table, why this is essential for product led companies and at what stage you need them
What the CPO role actually involves, what product people need to do to get good at it, and the tendency for product people to lack the confidence for the executive suite
And much more!
Buy Escaping the Build Trap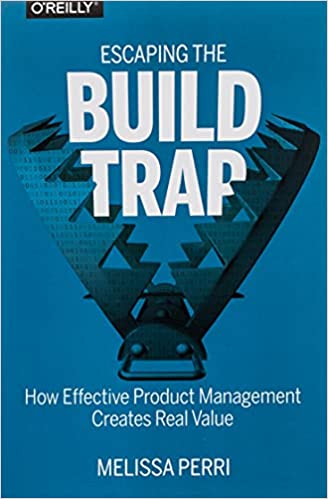 "To stay competitive in today's market, organizations need to adopt a culture of customer-centric practices that focus on outcomes rather than outputs. Companies that live and die by outputs often fall into the "build trap," cranking out features to meet their schedule rather than the customer's needs. In this book, Melissa Perri explains how laying the foundation for great product management can help companies solve real customer problems while achieving business goals. "
Check it out on Amazon, or on Goodreads.
You can also check out book website.
Melissa's new book "Product Operations"
Melissa is writing a new book on product operations with her friend & colleague Denise Tilles. Check out the progress on ProductOperations.com.
Contact Melissa
You can reach out to Melissa on Twitter or check out MelissaPerri.com.
You can also check out Melissa's podcast, Product Thinking.