<< Return to main page

Here's a list of old episodes in date order! There have been some great conversations so feel free to binge them all!
<< Back to main page

Episode 53 - Purposeful Product Transformation & Setting Leaders Up For Success (with
Stephanie Leue

)

Growth Mindset

Product Leadership

Product Principles

Startups

Episode 53 - Purposeful Product Transformation & Setting Leaders Up For Success (with Stephanie Leue)

7 May 2021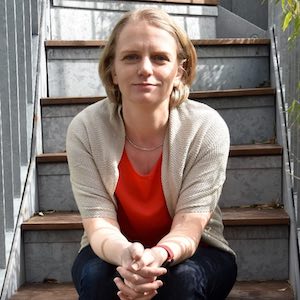 An interview with Stephanie Leue. Stephanie started her official product career at PayPal before moving onto a selection of other companies and moving into product leadership coaching. We talk about how she used be a terrible boss, what's she's learned about digital transformation, and why product managers need to take more responsibility for driving transformation.
Listen here!
Content Warning - May Contain Adult Language or Themes
Or on your favourite podcast app:
Please note that Apple Podcasts can take more time to update than most - subscribing seems to make it quicker (honestly!)
Closed captioning is available via YouTube
About the Episode
An interview with Stephanie Leue. Stephanie is a product leadership coach, and became CPO of MindEx since our interview. Previously she worked in a variety of roles after starting out at PayPal after being coached by Marty Cagan.
We talk about a lot, including:
Her leadership coaching, being an invisible companion and sparring partner
How she tries to set people up to not need her services, rather than continuously coaching them forever
Her passion for hypergrowth startups, and the difference between a startup and an unsuccessful small company
How a workshop with Marty Cagan left her realising that she had been a product manager all along
How PayPal was a launchpad for her career, and some surprising information about their waterfall practices when she joined
The challenges in transforming companies from waterfall to an agile product organisation
How product managers might not be able to change the entire organisation but that their mindset is still key to drive transformation
Whether lack of product thinking is the preserve of big companies alone, or if small startups can show the same behaviours
The importance of making conscious decisions about the type of company you are - marketing-led, sales-led or product-led
How she's not always been a good boss, thought she used to be terrible, and how she's using that to teach others to be better
The impact of holding back too long and not making timely decisions
And much more!
Contact Stephanie
Copyright © 2021 One Knight in Product