<< Return to main page

Here's a list of old episodes in date order! There have been some great conversations so feel free to binge them all!
<< Back to main page

Episode 57 - Data-Driven Decisions & the Product Engagement Score (with
Stephanie Tanzar

,

Director of Product Management @ Pendo

)

Product Analytics

Product Leadership

Women in Product



Episode 57: Data-Driven Decisions & the Product Engagement Score
Stephanie Tanzar, Director of Product Management @ Pendo
21 May 2021
21 May 2021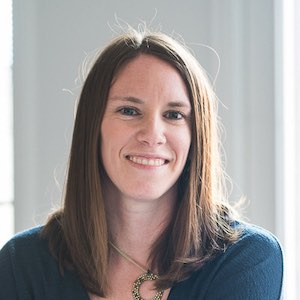 About the Episode
An interview with Stephanie Tanzar, Director of Product Management at Pendo. Stephanie talks about her passion for product management and product analytics, the new Product Engagement Score metric and some great advice for becoming more data-driven.
We talk about a lot, including:
The differences between stages of companies, how she's lived them all and what she prefers now
Whether being in a hypergrowth company with a massive user base makes it easier to say no
What it's like being a product manager at a company that serves a user base of product managers
How a passion for human / computer interaction nearly led to a PhD but instead sparked a passion for product management
Why data is important and the role of gut feel in product management decisions
What the Product Engagement Score is, what it tells you, and whether it's actually useful or just something to get people to use Pendo
Whether Pendo are putting their money where their mouth is and using the score to drive their own decisions
Examples of good decisions that have been made so far using Product Engagement Score as a basis
Whether NPS's time is up or whether it's valuable alongside data such as the Product Engagement Score
Why you don't have to be perfect to be data-driven, and that just taking it one step at a time is still valuable
The different lagging and leading indicators that can be used to drive product decisions
About the Product Engagement Score
Stephanie wants you to start using the PES to measure your product engagement. Find out more about that on the Product Engagement Score website.
Contact Stephanie
If you want to catch up with Stephanie, you can reach her on LinkedIn or go and sign up for Pendo.
PS - If you want check whether Stephanie's answers match up with our previous Pendo guest, check out Christine Itwaru.
Copyright © 2020-2023 One Knight in Product