About the Episode
An interview with Giff Constable. Giff is an entrepreneur and product leader who was most recently CPO at Meetup during the WeWork acquisition & divestment. He's also the author of "Talking to Humans" & "Testing with Humans" - books that aim to help teams make good product decisions.
We speak about a lot, including:
The origin story for "Talking to Humans", why he wrote it back in 2014, whether he'd change anything now, and whether other books on discovery are riding his coattails
Why he felt compelled to write a follow up, "Testing with Humans" and why good experimentation is essential to solution validation
How his books made it into the worldwide education system and whether it was just as simple as him putting cartoons in them
What life was like during his time at Meetup, a company going through a tumultuous period being acquired (and later divested) by WeWork
Some of the challenges when two business cultures collide, and the mistakes he made taking over a dysfunctional team
Why you shouldn't go in all guns blazing on day one, no matter what dysfunction you see, and why you need to validate the team first
The importance of being transparent, open & honest during testing times, without being so open that you drag everyone down with you
The tricky path to product leadership and how prospective leaders need mentoring, coaching and guidance to succeed
And much more!
Buy Talking to Humans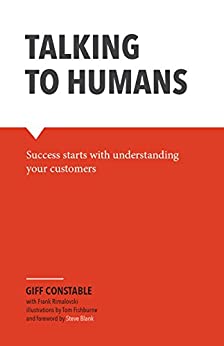 "Talking to Humans is a practical guide to the qualitative side of customer development, an indispensable skill for vetting and improving any new startup or innovation. This book will teach you how to structure and run effective customer interviews, find candidates, and turn learnings into action."
Check it out on Amazon or Goodreads.
Buy Testing with Humans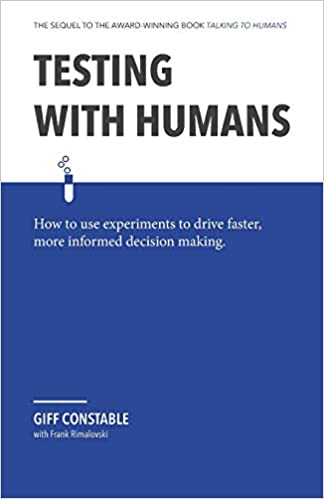 "Testing with Humans, the sequel to bestseller Talking to Humans, teaches entrepreneurs, innovation teams, and product teams how to run effective experiments. An experiment is a test designed to help you answer the questions "Should we do this?" or "Am I right about this?" If you are open to learning, the insights from your experiments will help you refine your creation and improve your odds of success."
Check it out on Amazon or Goodreads.
Contact Giff
You can contact Giff on Twitter or LinkedIn. He also has a blog at GiffConstable.com.