<< Return to main page

Here's a list of old episodes in date order! There have been some great conversations so feel free to binge them all!
<< Back to main page

Episode 61 - Reducing Waste by Only Spending Time on Really Good Ideas (with
Julia Shalet

,

Author "The Really Good Idea Test"

)

Authors

Communication

Product Discovery

User Research

Women in Product



Episode 61: Reducing Waste by Only Spending Time on Really Good Ideas
Julia Shalet, Author "The Really Good Idea Test"
8 Jun 2021
8 Jun 2021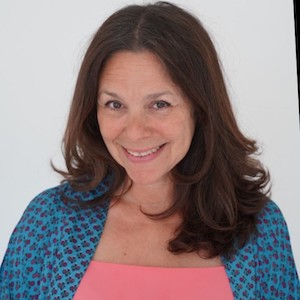 About the Episode
An interview with Julia Shalet. Julia is a product consultant who hates the idea of wasted effort and wants to make sure that we all spend our time building things that matter. To support this goal, she wrote "The Really Good Idea Test", an already award-winning practical playbook to help put your ideas to the test.
We talk about a lot, including:
Why she decided to write the Really Good Idea Test and some surprising early feedback from a young reviewer
How the book came together from her years of teaching and refining her message and approach
The importance of practical learning, and not just reading stuff out of a book
How the book's 7 steps help you validate your hypothesis and whether these steps are linear
How to sell the concept of product discovery and evidence-based decision making to possibly sceptical leadership
The importance of assessing your company's risk appetite, and how much evidence you need to proceed with confidence
How to avoid survivorship bias and step away from the cliche of the inspired founder who does it all from their gut
How to remove bias in hypothesis creation and to avoid reinforcing those biases with leading questions
The importance of getting buy in up front to ensure that your Really Good Idea is in line with strategy
How to handle side quests and rabbit holes when you find something unexpected that might be a better idea than your original idea
And much more!
Buy The Really Good Idea Test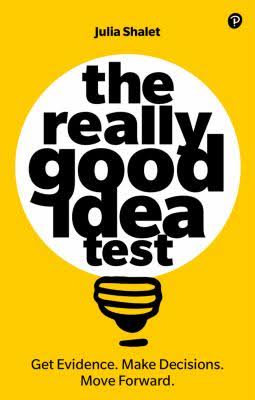 "Got an idea? Want an easy way to test, refine and validate your idea? Wondering whether it's worth investing your time, energy and money? Trying to work out your next step? Put it to The Really Good Idea Test!"
Visit the book website or check it out on Amazon or Goodreads.
Contact Julia
If you want to catch up with Julia, you can reach her on LinkedIn or her website productdoctor.co.uk
Copyright © 2020-2023 One Knight in Product