<< Return to main page

Here's a list of old episodes in date order! There have been some great conversations so feel free to binge them all!
<< Back to main page

Episode 87 - Building the Future of Professional Networking (with
Peter Johnston & Matt Breuer

,

Founder / Product Director @ Polywork

)

Entrepreneurship

Networking

Product Discovery

Startups



Episode 87: Building the Future of Professional Networking
Peter Johnston & Matt Breuer, Founder / Product Director @ Polywork
17 Oct 2021
17 Oct 2021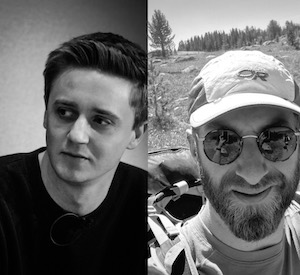 About the Episode
An interview with Peter Johnston & Matt Breuer. Peter is the founder & CEO of new professional social network Polywork. Matt joined as Product Director and employee #9. They talk about the vision for Polywork, the pain points it was designed to overcome, the way they're building it as a team, and how to avoid HIPPO syndrome.
We speak about a lot, including:
The motivations behind Polywork, how it differs from other professional networking sites, and how they aim to "go beyond the job title"
The personal pain points and collaboration issues that started the idea of Polywork and how it's more than just a reaction to LinkedIn
How the dynamics work between a senior product professional & a vision-driven founder in an early stage startup and the importance of disagreeing but committing as a team
How to manage upwards as a product leader, and tackle HIPPO disagreements by doing the product management work to validate your arguments
The discovery work they did up front to turn the initial vision into a tangible product and the importance of thinking about the fundamental job to be done
Whether they are worried about being a lockdown flash in the pan and suffering a collapse in user numbers post-pandemic
The importance of maintaining focus for startups, not trying to chase every opportunity that looks good and how Peter learned this the hard way at a previous startup
And much more!
Check out Polywork
If you don't have a Polywork account already you can sign up using this VIP link and check it out.
Contact Matt & Peter
You can contact Matt at Polywork and Peter either on Polywork or Twitter.
Copyright © 2020-2023 One Knight in Product